Practice Tuckshop
A key programme of The Theatre Practice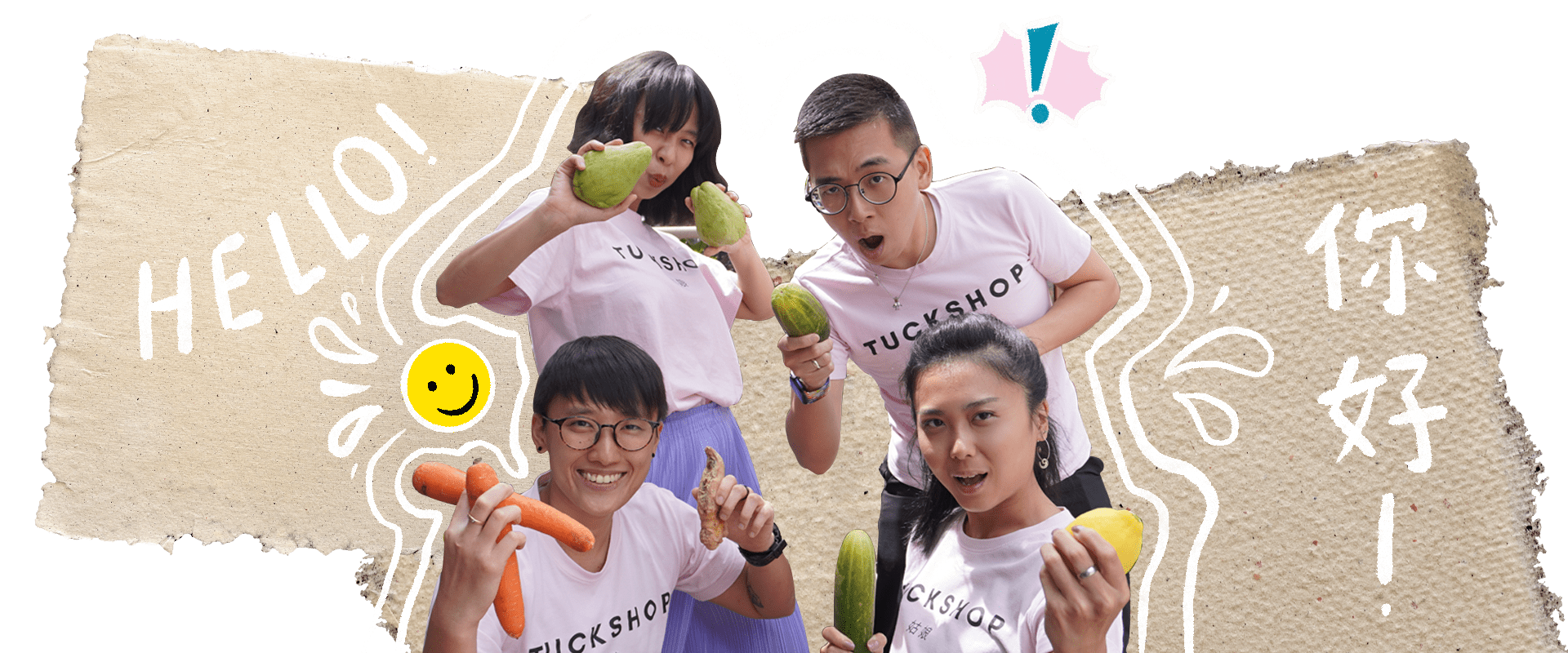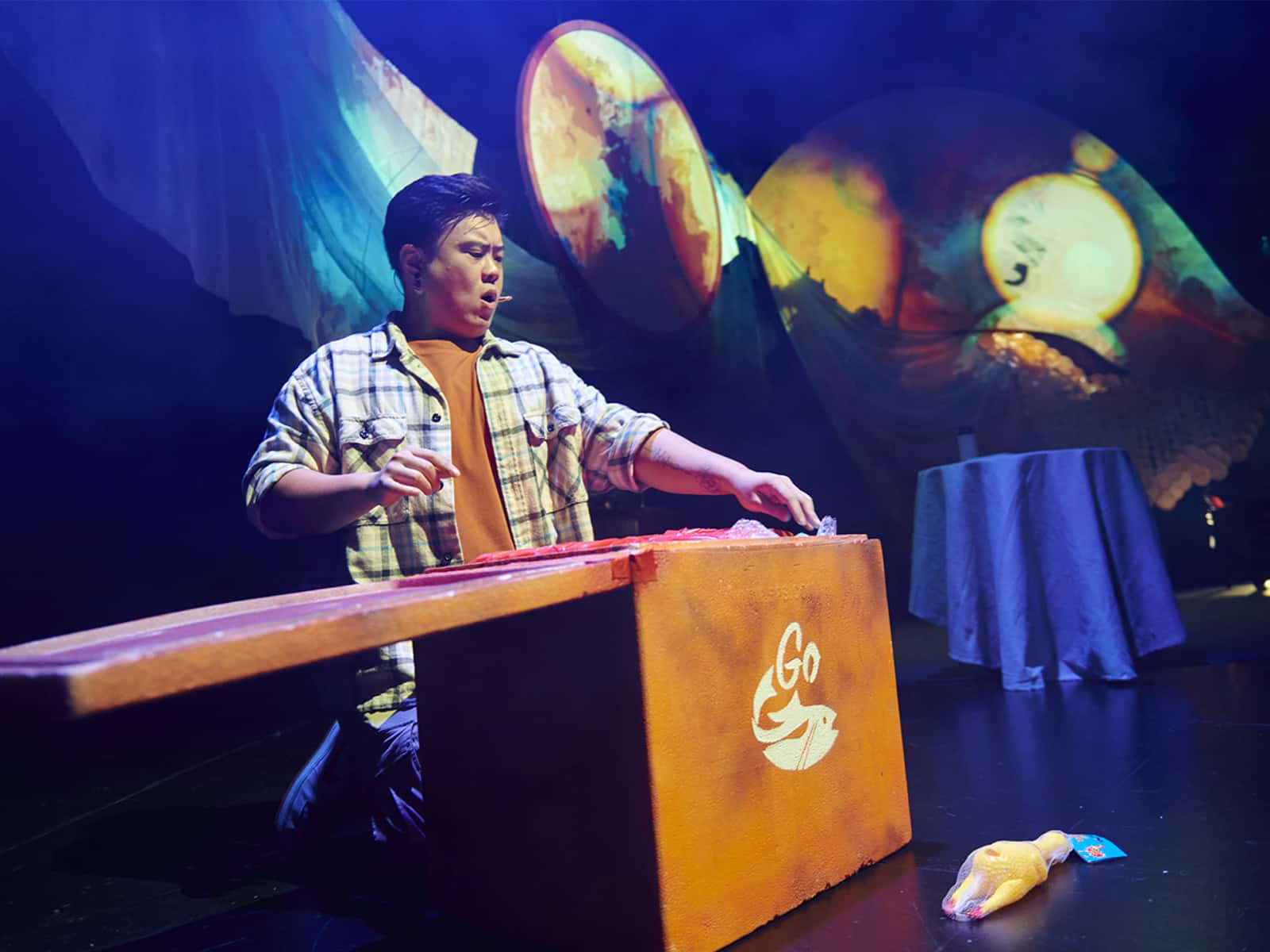 Championing multidisciplinary art-making
Performance. Music. Multimedia. Food. Crafting. Cooking. We love smushing the things (and creatives) we love together, and seeing what happens!

Offering exciting new ways to tell stories, our projects are dynamic, and provide alternative perspectives of what "art" can be.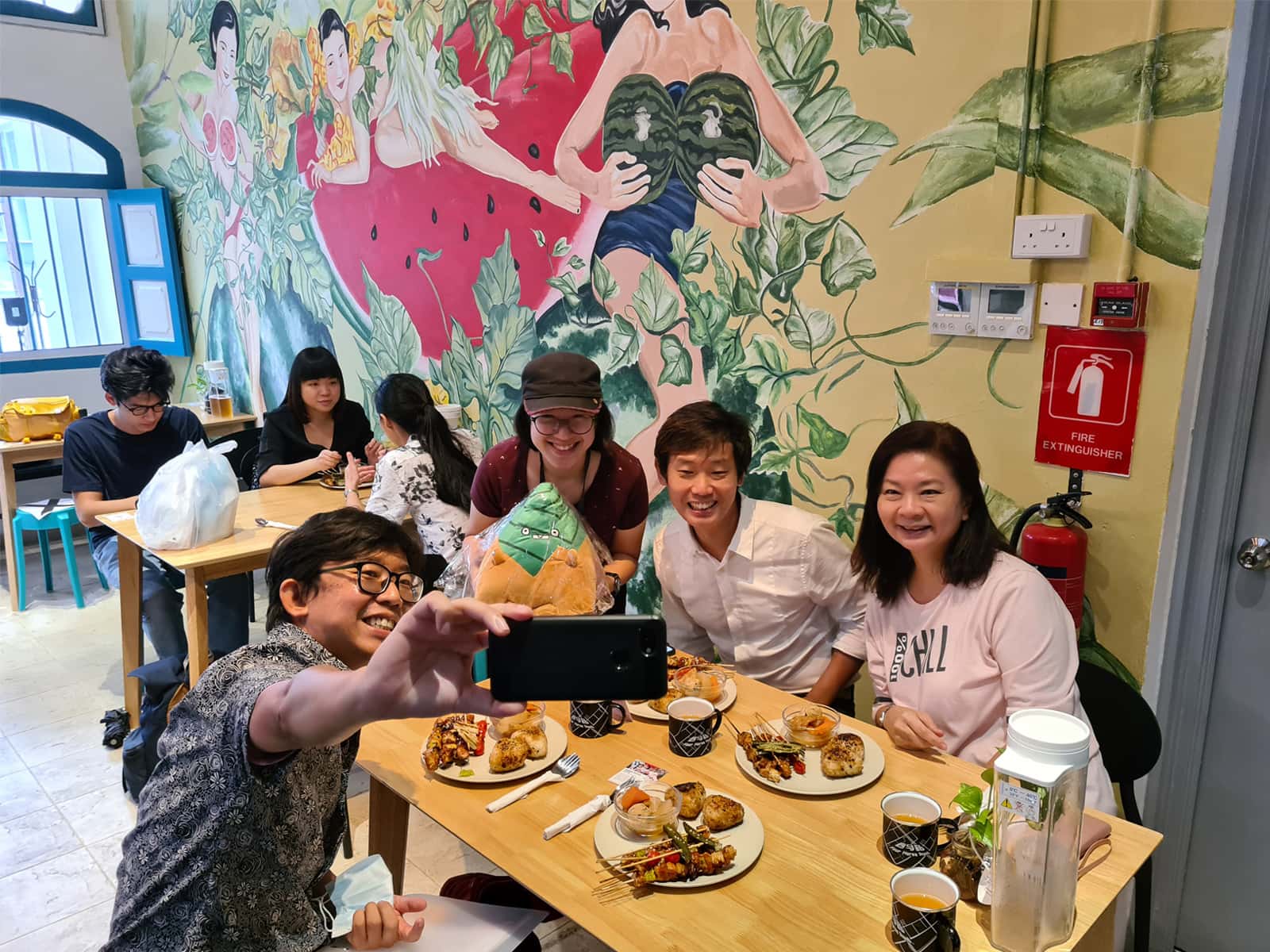 Creating opportunities for community life
We love bringing people together, and over the years, we've evolved according to the needs of our changing community.

Offering different types of social engagement, our programmes celebrate the beauty of human connection. We really mean it when we say everyone is welcome!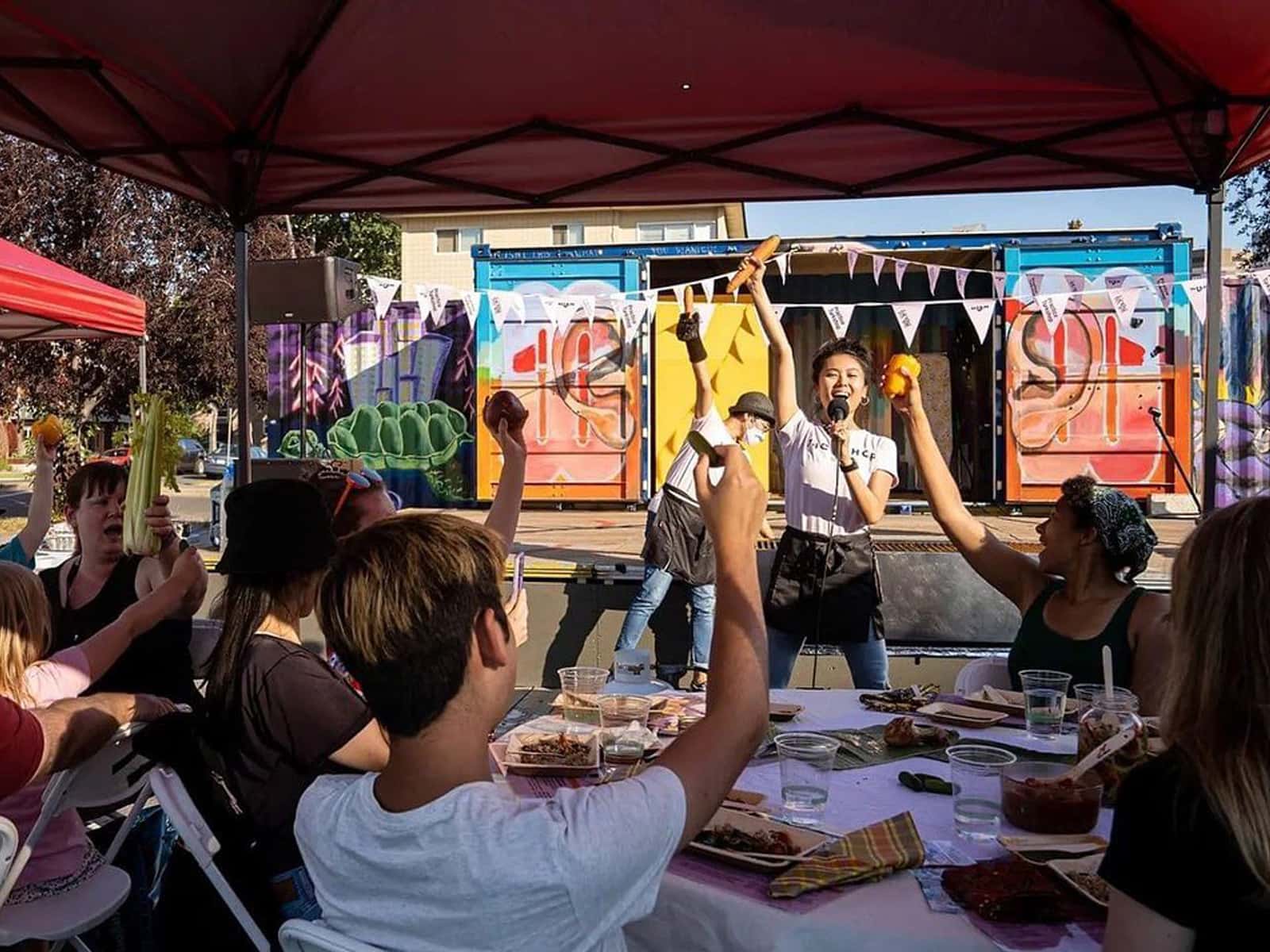 #PracticeGreen
We make art. We tell stories. #PracticeGreen is our way of leading the climate transition.

Our works push theatrical boundaries to open up critical conversations and inspire possible solutions. Our artmaking practice champions sustainability-driven creative decisions. Our resources support eco-artists of all disciplines and approaches.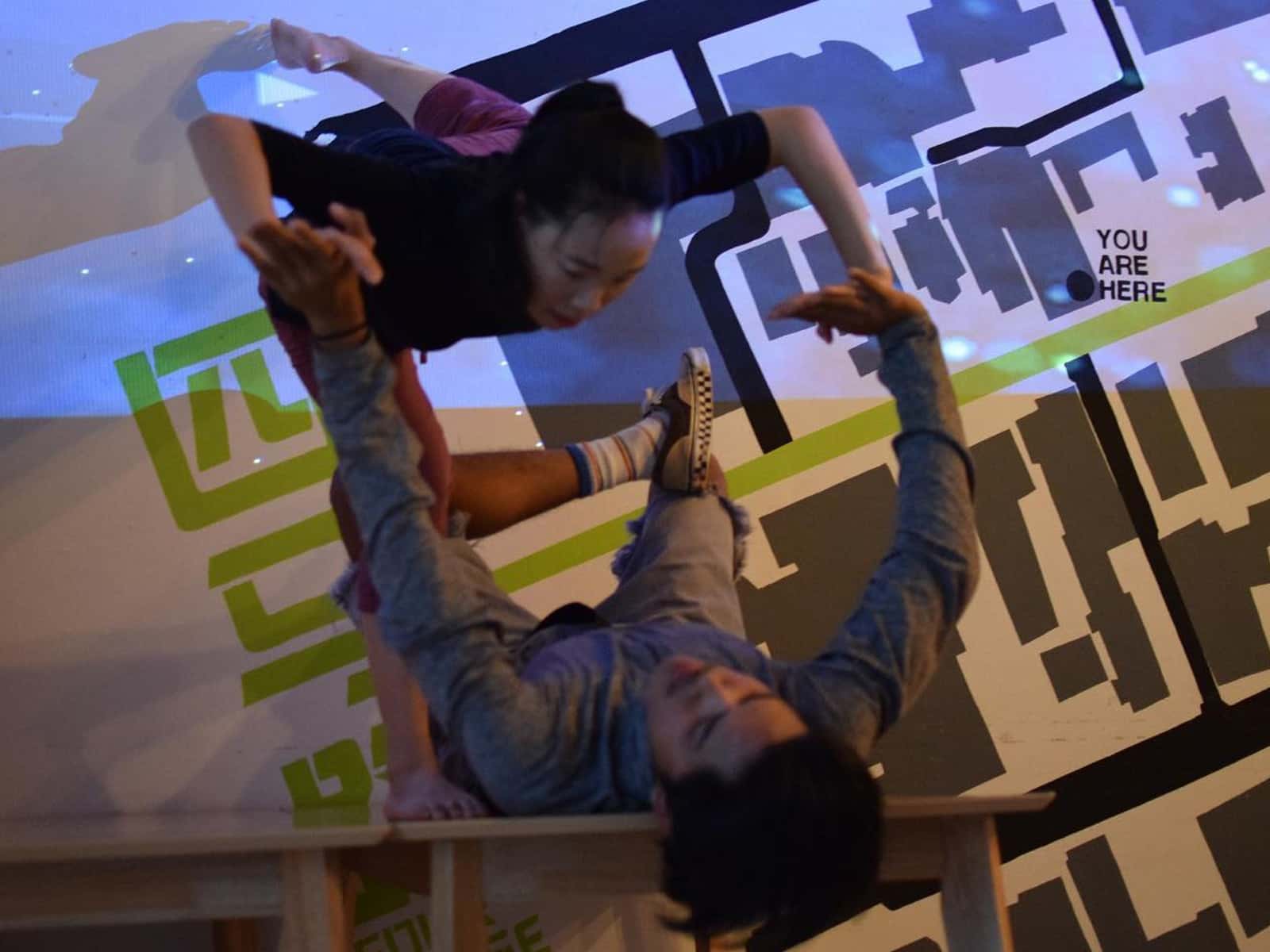 Uplifting and supporting artists
Practice Tuckshop is not just a programming space, we're a resource too!

From offering a listening ear to presentation platforms, collaboration opportunities and residencies, we enhance and support the creative development of our artist-partners.
About TuckShop
Practice Tuckshop is a key initiative of The Theatre Practice (Practice).

Since its opening, Practice Tuckshop has been an advocate for sustainability in green practices. Through our art, we open up conversations on food waste and sustainability. Past commissions include Pickle Party (SNF Edition) and Extinction Feast 2021 (Singapore Writers Festival).

Our flagship programme Recess Time has been featured on various platforms including A-List, Alvinology, Social Space Mag, zaobao.sg and 0 (Zero), a Viddsee documentary series highlighting sustainability initiatives in Singapore. In 2021, Recess Time was included in The Social Art Award 2021-New Greening, organised by The Institute for Art and Innovation (Berlin). It also received an Honourable Mention in Art Partner's #CreateCOP27, held in conjunction with the 2022 United Nations Climate Change Conference.

Practice Tuckshop's other programmes are curated around unexpected intersectionalities. As an arts space of endless possibilities, we work closely with our artist-collaborators to incubate new works, and cultivate a space where different communities (and ideas!) can converge. With an open-door policy, we really mean it when we say: all are welcome!

Vision: Practice Tuckshop aims to be a creative playground, bringing together artists and audiences in a community atmosphere.
Practice Tuckshop Through The Years
For a full overview of the programmes that Practice Tuckshop has initiated and/or supported in the year, please refer to our annual reports:
Practice Tuckshop has also been featured in:
Channel News Asia
---
A List
---
Slow Press
---
Bakchormeeboy
---
HoneyKidsAsia.com
---
Honeycombers
---
Today Online
---
Time Out
Our Partners
Café and Co-Working Space:
Opening Hours:
Kai's | 凯 · 味 F&B pop-up

Tuesday, 11.30am – 10.30pm
Wednesday, 11.30am – 10.30pm
Friday, 5:30pm – 10:30pm
Saturday, 5.30pm – 10.30pm

Practice Tuckshop Self-service

Thursday, 10.30am – 5.00pm
Friday, 10.30am – 5.00pm

Closed on Monday, Sunday and Public Holidays.

Address:  58 Waterloo Street, Singapore 187956
Play with Us
Practice Tuckshop is always on the lookout for creatives and local vendors to collaborate and partner with. Drop us a message and say hi!
Our Partners
Practice Tuckshop works with different local vendors to curate an exciting selection of food and beverages that correspond to our programmes.